Delivery time
Digital licences are send within 2-3 minutes after payment by e-mail
Orders with postal delivery are send the same day when payed until 2pm
Manual
When ordering this software with postal delivery you will get a licence card in an amaray case with a printed manual. There is also a digital pdf manual in your language available.
The license
You can get the license as a simple annual license that is not automatically renewed.
You have to take action yourself after one year if this is to be extended. Many customers have asked for the service so that we can automatically extend the licenses until canceled.
You can cancel the automatic license renewal at any time up to 1 month before the next due renewal by email.
Then our system will automatically renew your license and send you an information.
You can choose. What do you prefer ?
Video
What does this software need to work ?
Our software is working on every windows system above Windows 7 (8, 10, 11).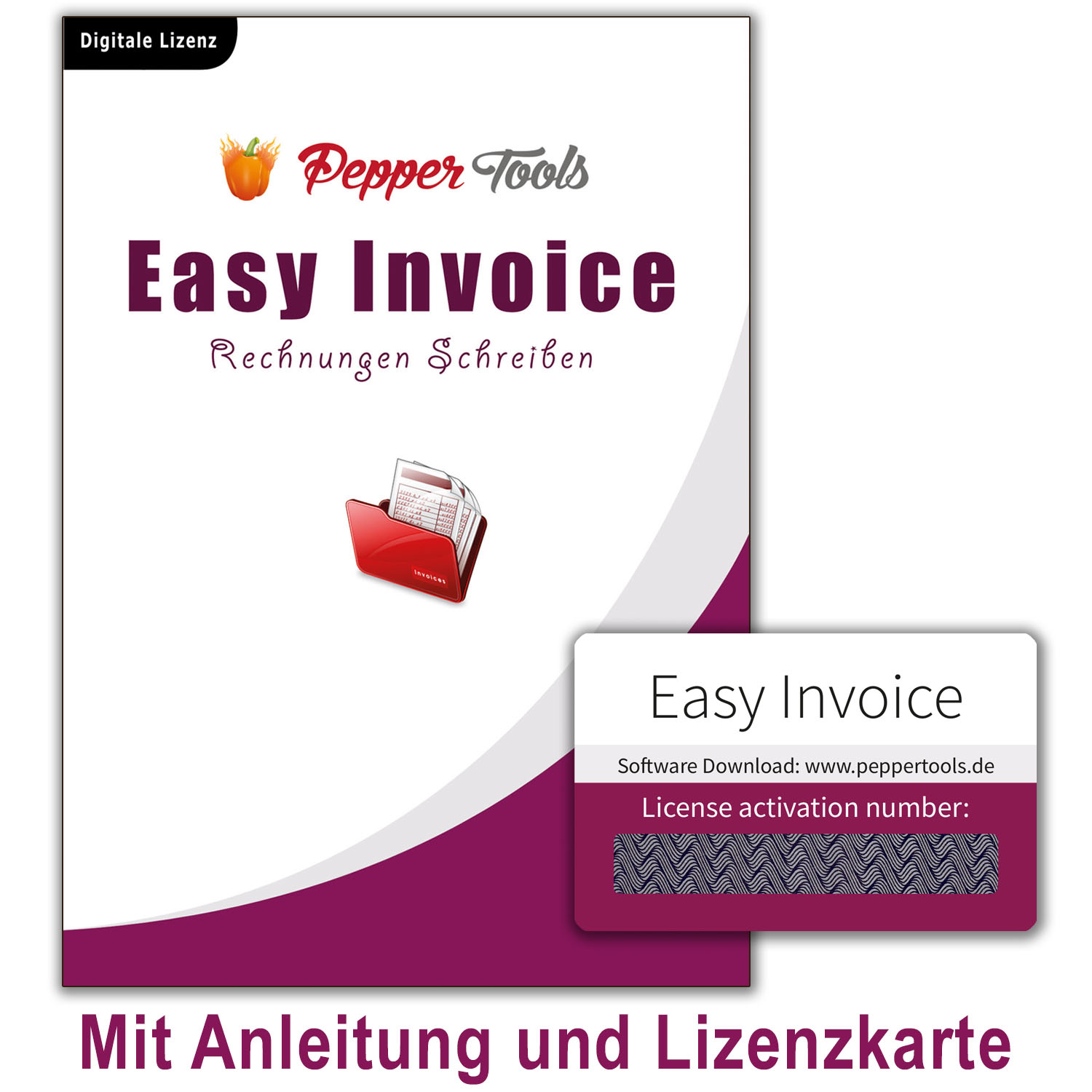 Invoicing software (PC / Windows)
---
Easy Invoice is a software for writing your business invoices. It can be installed on a windows computer. It is beeing developed since 2014 and continually updated. A one-time internet connection is required for installation and activation. The program can be run on a USB stick or an external hard drive and taken with you.

Due to its simple operation, it is particularly suitable for business people who have no PC or accounting knowledge.
Easy Invoice - for all windows versions - Windows 7, 8, 10 and Windows 11
---
All receipts are saved as PDF documents after they have been created. These can be sent directly to your customers via email via Easy Invoice or Outlook. Alternatively, these can of course also be printed out on the printer.
Document types: offers, invoices, credit notes, cancellation invoices and delivery notes
Incoming payments, dunning status and postage for receipts
Reporting of income, expenses, products and customers - export of the results as PDF and Excel files
Income surplus calculation (EÜR)
Send email with PDF receipt to your customers - via Easy Invoice or Outlook
Print address labels and customer data sheets
Excel export and import of customer and article data
Cash register with connection option for a cash drawer with automatic opening and a receipt printer
Enter your own invoices to be paid and save PDF invoices and other documents directly to them
Suitable for small businesses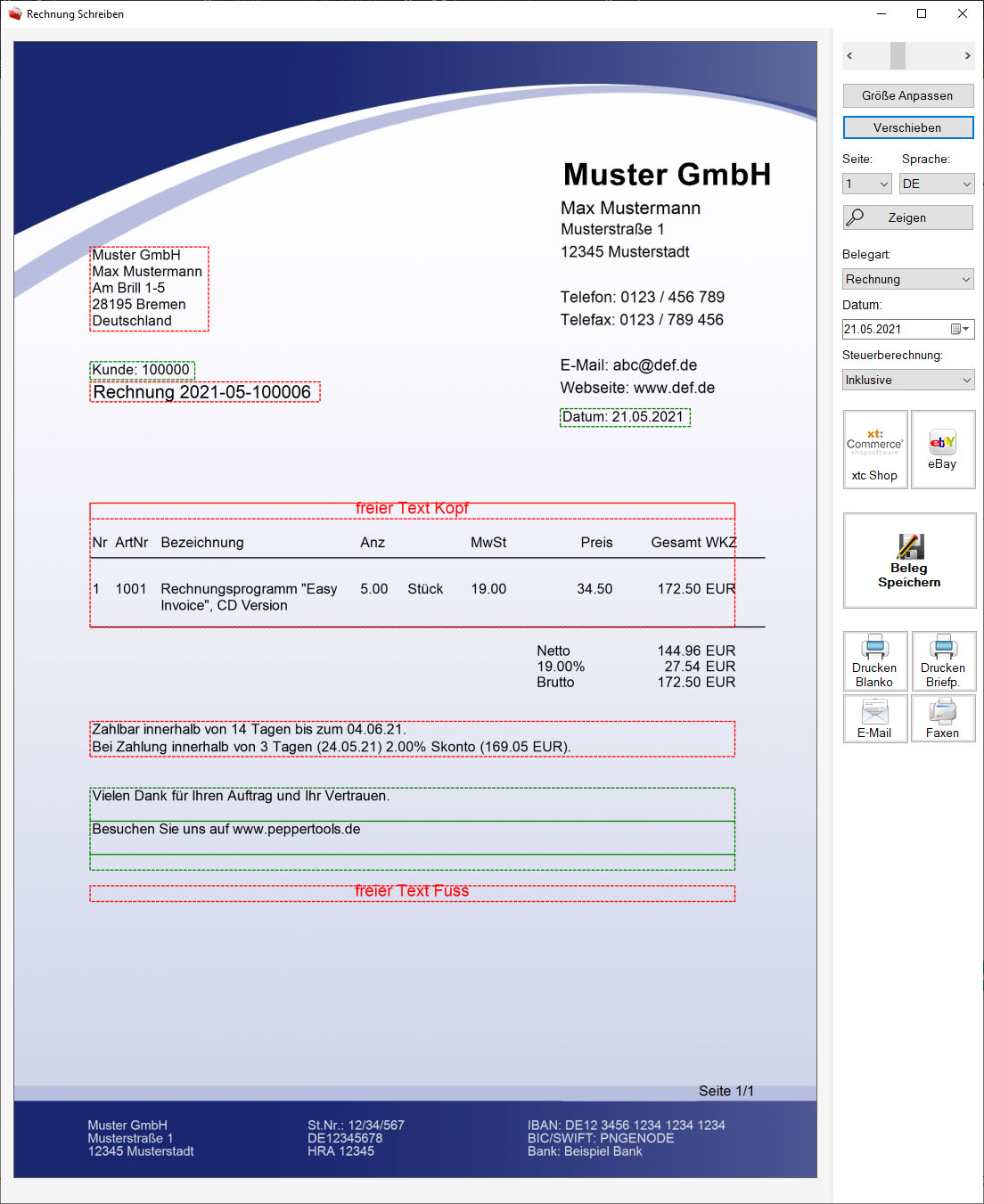 offers, invoices, credit and delivery notes
When you write an invoice, you can always see a preview of what your invoice will look like. Click on a frame to edit the content - e.g. to select an address or add item positions.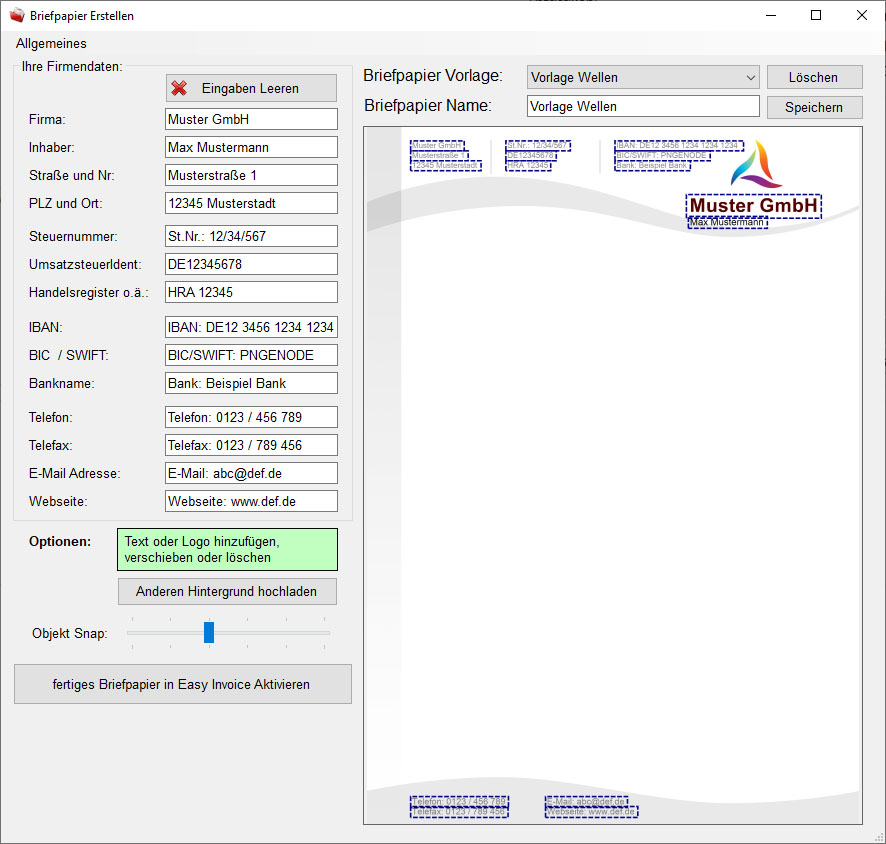 Personal invoice paper designs
You don't have your own design? No problem. Select a template, fill in your details and activate.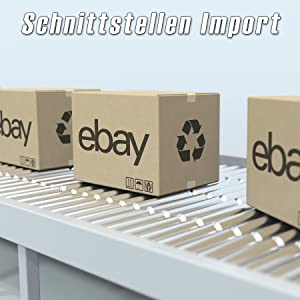 eBay and online shop order import
Just import your sales to Easy Invoice to create invoices and send them by mail.
Ease of use for non-accountants
The software is easy to use, even for "non-computer specialists" and "non-accountants". The software does not use accounting accounts, nor any accounting terminology. This makes the simple principle easy to understand. The user interface of the software is simply structured and can be understood quickly after a short familiarization period.
Take the program with you anywhere (portable)
You can copy the program with all customers and receipts to a USB stick, to a cloud or to an external hard drive. So you can always take your data with you and don't just have to work with a computer.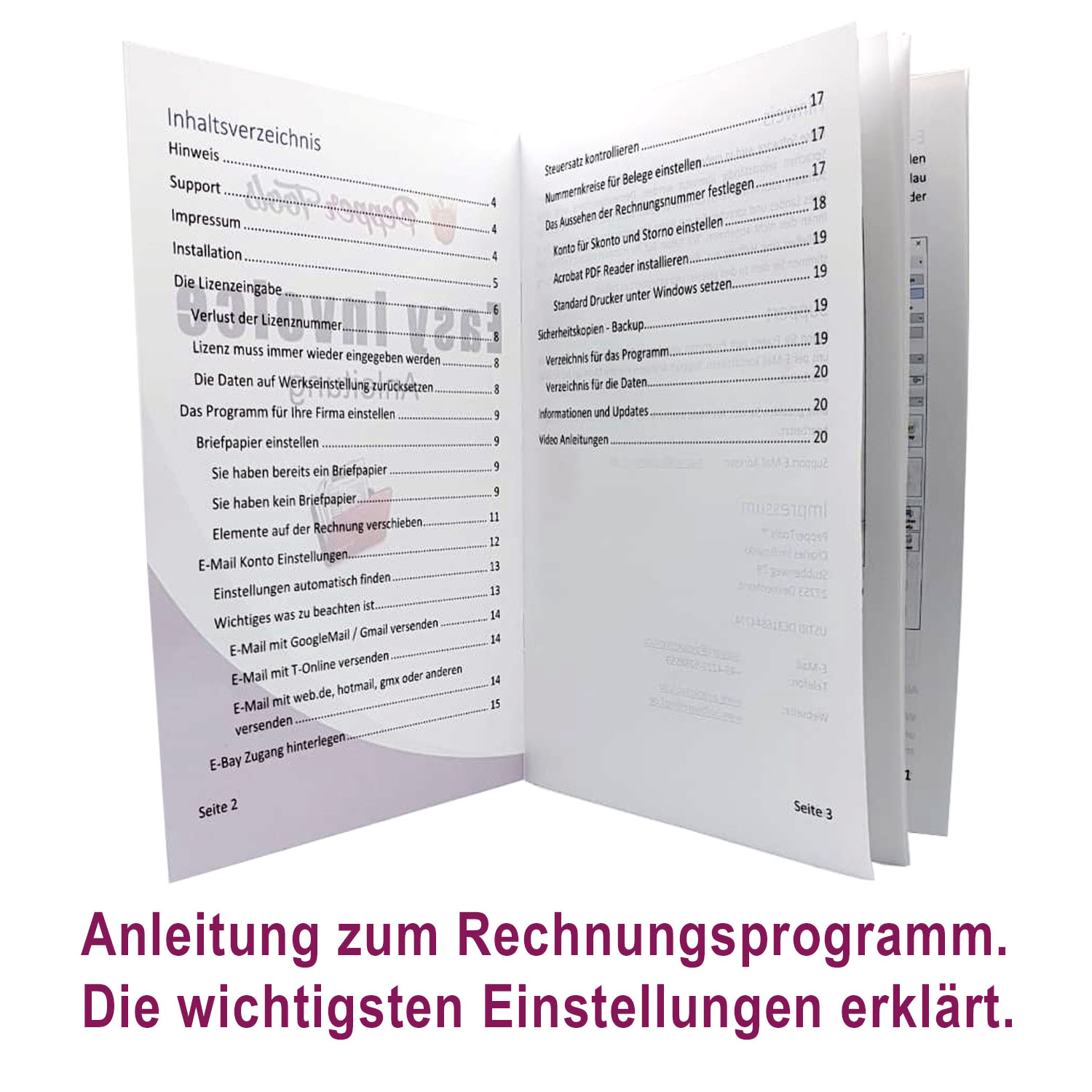 Instructions - paper manual and as PDF file
If something is unclear after the installation, the most important settings are explained in a 20-page manual with pictures. The instructions show what you should pay attention to and think about when making the settings.
Frequently asked questions
What do I get delivered?
If you have a digital license, you will receive the license by email and a download link. If you order the license by post, you will receive a license card in an Amaray sleeve together with bound instructions in your language. Upon request, we will also send the instructions in another language (DE, EN, ES, FR, PL)
& nbsp;
Will the software be further developed?
The software has existed since 2014 and is constantly being further developed. Updates appear at regular intervals.
& nbsp;
Can I make suggestions for improvement?
We are always happy to include suggestions for improvement. These suggestions are always taken into account in the updates. The more the proposal brings all customers, the more likely it is that we will integrate it with an update
& nbsp;
Will I get updates
Yes. You can use the software to check in the Auto Updater whether there are any new updates and install them automatically. Updates are included in the annual license.
& nbsp;
What kind of license is that?
The license is valid for one PC regardless of how many people work on it. It is an annual license.
& nbsp;
In which languages ​​can the software be used - are there instructions?
The software can be operated in German, English, Polish, French, Spanish and Italian. A 20-page manual is supplied as a paper book.
& nbsp;
Some functions
Ease of use
Invoice program for writing PDF invoices, delivery notes, credit notes and offers
Excel exports and imports for article, customer data, etc.
Article management
Customer administration
Accounts Payable Management
Income surplus invoice: all income and expenses are automatically generated in an Excel.
Bar / till - collecting small amounts
Stationery designer with ready-made layouts, integrate your own layout or use one of many templates
Writing invoices: net, gross inclusive / exclusive, small business owners
Documents are generated as PDF
Import of eBay sales - generation of invoices, OSS process
Import of OsCommerce online shop orders - generation of invoices
Automatic generation of your income statement for the tax office / tax advisor
Sending the PDF documents by email and fax (no fax necessary!)
Auto Updater included
Backup function for your data
Multilingual software: German, English, French, Spanish, Italian, Polish
Suitable for small business owners (DE)
Product Features
Operating system

:
Windows
License type

:
Annual license
File:
Software download - setup file - demo version | Full version
Easy Invoice as a setup file. Download this file to install the program. You have the opportunity to test the program for free. By entering a license key, you make this program a full version. Saving receipts is not possible in the demo version.