Delivery time
Digital licenses are delivered by email within 2-3 minutes of payment.
Video
What does the software need to function?
Our software runs on any Windows operating system from Windows 7. Of course, Windows 11 is also supported. The Microsoft Office package is required. The add-on is for Microsoft Word and Microsoft Outlook. The use of html emails is required in Outlook.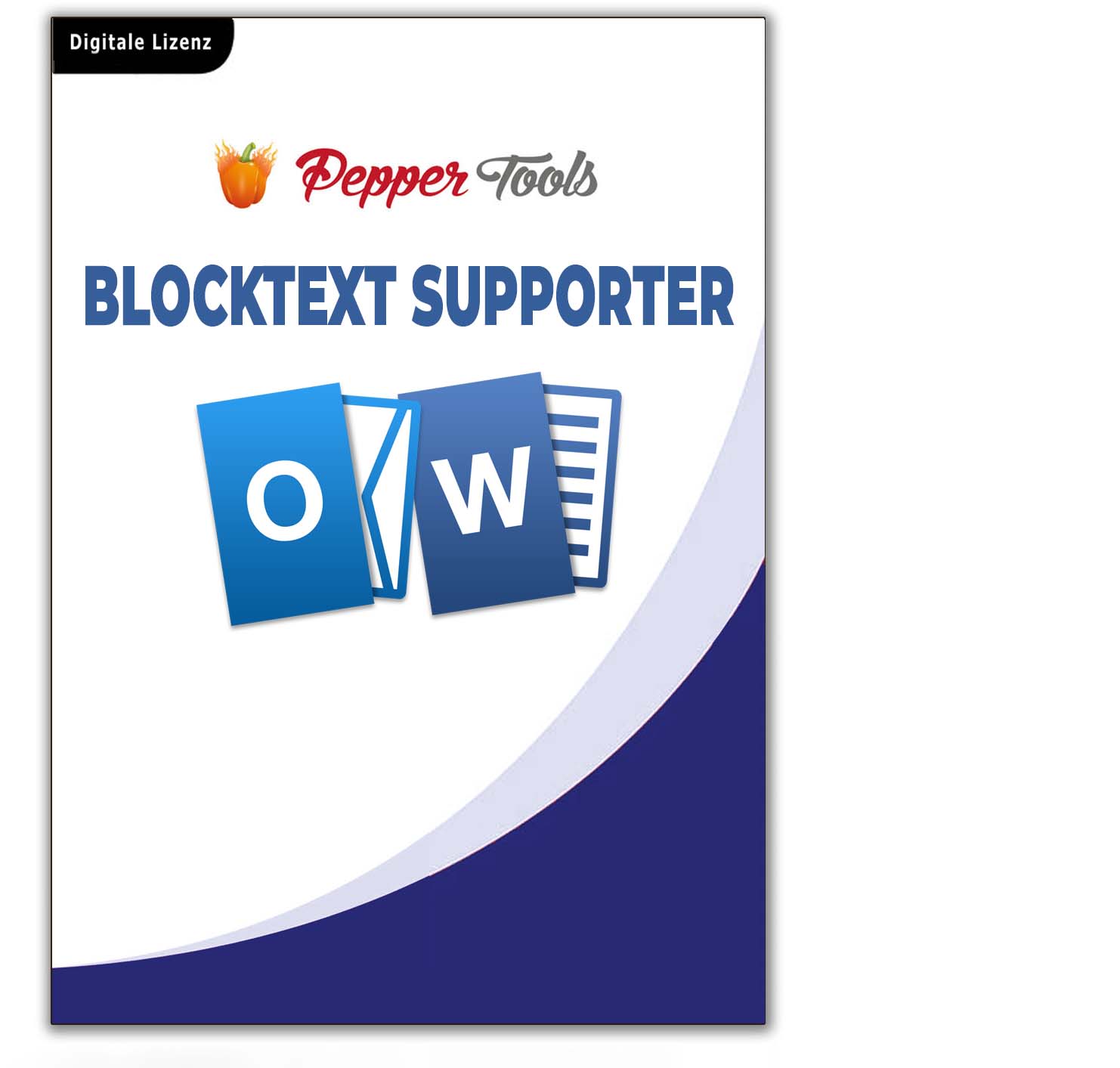 MsOffice Blocktext Supporter (Windows)
---
Use our MsOutlook and MsWord add-ons to organize your quick building blocks in a tree structure with folders and store them centrally for shared use in the network . Editing of the blocks can be blocked for individual users so that not everyone is allowed to maintain them. This means that the quick parts / block texts can be managed and maintained centrally.

The PepperTools Blocktext Supporter organizes your quick parts so that support emails can be processed as quickly as possible. The sorting of the blocks in folders can be re-sorted by simple drag and drop.

There are 2 addons in the package. Once for Microsoft Outlook and once for Microsoft Word.
Windows versions 7, 8, 10 and Windows 11 as well as server operating systems from 2008 R2
---
New functions in the Outlook or Word bar


You will see two new symbols on the right-hand side of the bar. With one symbol you enter the block text editor in order to save, edit, organize and delete the block texts.
Example of a grouping of block texts in Outlook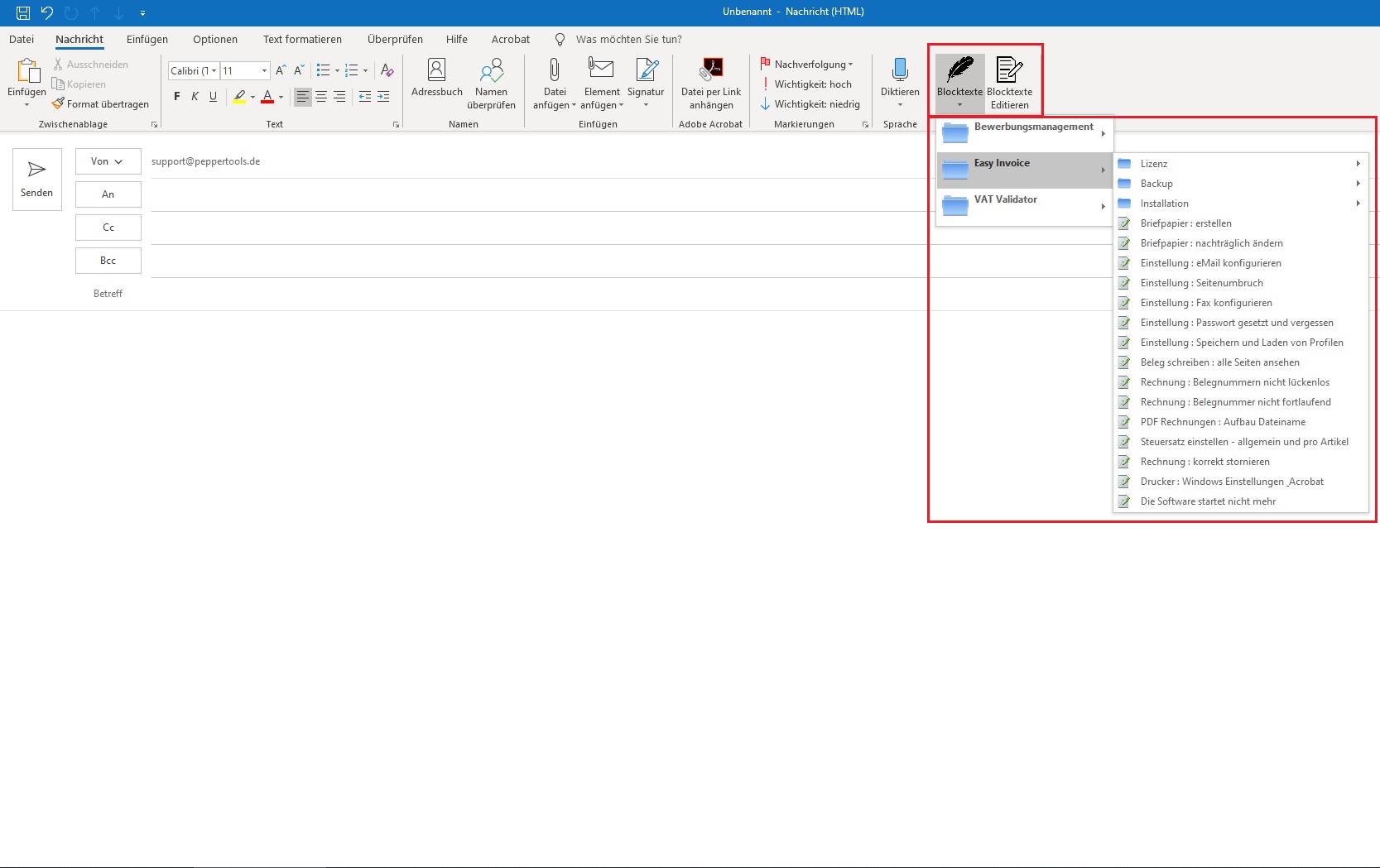 The block texts are selected using the second symbol and inserted into the document at the position where the cursor is.

The block text editor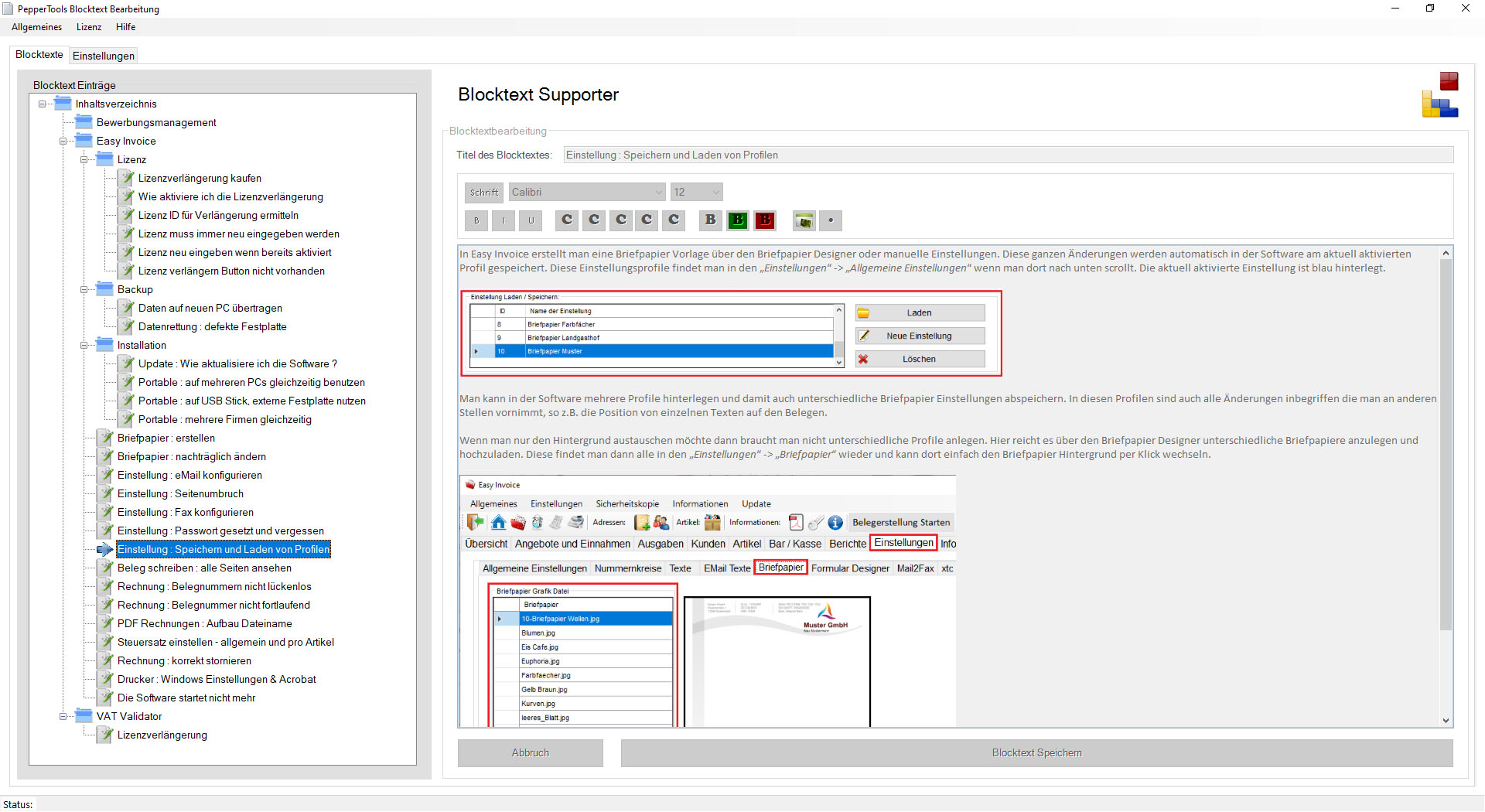 Here you can group them by folder. The right to edit the texts can be restricted to certain users. It is also possible to store the defined block texts on a central shared folder so that everyone can access the same block texts.

Arrange the texts with Drag & Drop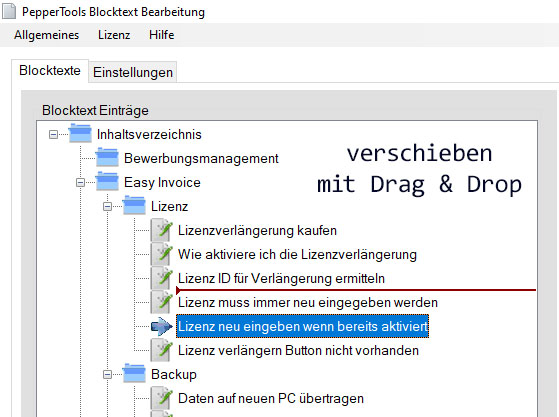 Block texts can be dragged & amp; Drop moved and so sorted.

Frequently asked questions
What do I get delivered?
You will receive a digital license via email and a download link.
Will the software be further developed?
The software is constantly being developed. Updates appear at regular intervals.
Can I make suggestions for improvement?
We are always happy to include suggestions for improvement. These suggestions are always taken into account in the updates. The more the proposal brings all customers, the more likely it is that we will integrate it with an update
Will I get updates
Yes. You can use the software to check in the Auto Updater whether there are any new updates and install them automatically. Updates are included in the annual license.
What kind of license is that?
The license is valid for a Windows user login that must be personal. It does not matter on which device the user works with the program. If you need more than one license, please contact us so that we can make you an individual offer.
Product Features
License type

:
Annual license
Operating system

:
Windows